Posted On Sunday, October 5, 2008 at at Sunday, October 05, 2008 by Lim Eng Wei

As we no longer training at Penang Water Sport Center (Opposite Mar Vista Resort) once we have our own boat sponsor by Freysinet. Many of new rowers who wish to join us training do not know where is our new training site. This post is to help people who interested in dragon boat rowing to locate our training base.

Most of the Penangite also know Macallum Street or to be exact is Gat Lebuh Macallum or in Hokkien, we called it Goh Teow Loh (5th street). However where we training still another question mark???
as the map of google not up-to-date (Jelutong Highway was not complete in the map), you just need to go to Jelutong Highway. At Jelutong Highway, there are only 2 traffic light to turn in Gat Lebuh Macallum and another turn is Gat Lebuh Cecil 1. If you come from Bayan Lepas/Bayan Baru area or even Perak Road, you need to turn into right on first traffic light. While if you come from Georgetown, you need to turn left either on first or second traffic light.
The land mark that you need to remember is at the corner is coffee shop (Where we have our breakfast on Sunday Morning Training)
Yes, turn in on first traffic light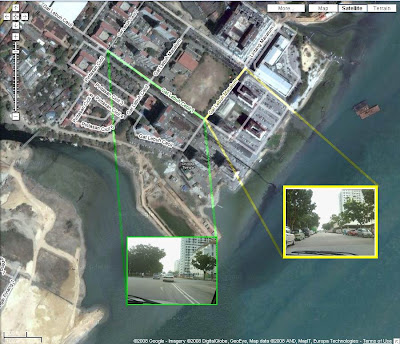 After you turn in, go straight all the way which will pass thru a cross junction and a school until you reach a T-Junction
Turn to the left and a Football field should at your left hand side. If you turn wrong to the right, it going to be death end and this place is Pasar Malam (Night Market) on every Thursday Night.
After turn left go straight until a cross junction again.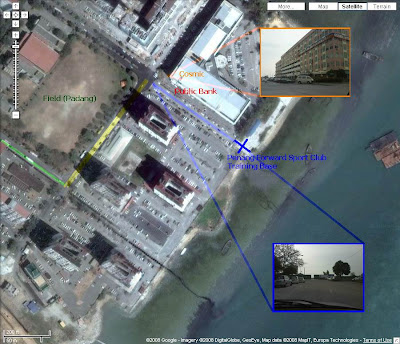 You are almost reaching the training site. you'll see a landmark when waiting at cross junction. Look right, look left, look front and look again as here no traffic light. car, bicycle, motorbike can come from any direction. The landmark you'll see is Cosmic Hitec Sdn Bhd
Turn to right and you'll pass thru Public Bank at your left. After you pass Public Bank you can find place to park your car. If you come with motorbike, you can drive into the Green Fence called Gapima Sdn Bhd. This is where we training.
I hope this Guide help. if you need further details, please drop a message in comment. someone will contact you and verbally guide you. Feel free to join us, ALL are welcome!!!